NOoooo...
Not a curtain post,well it is sorry.
Is been months since I been trying to make my craft room curtains and since I been in this mood of actually working on the room, I finally got to making them and putting them up. Since I finally finish painting (I think so anyways) I was able to make them and put them up. As ya know I already had the fabric so it was just about taking the time to make them.
I pretty much follow the same steps I always do for my curtains just like I did
here
and
here
.
The final product was this
Right after I finish putting the dots and letting them dry I started putting up the curtains, I actually made a trip to Ikea this weekend and bought some curtain rods and rings, where I found this gold round ends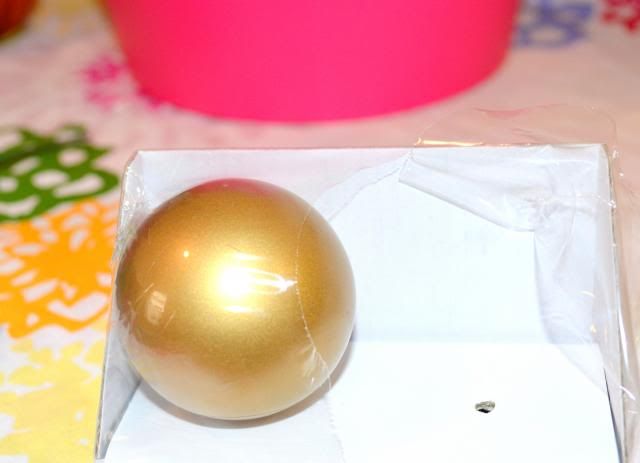 At first I was thinking of using the curtain rod that was previously there, but once I saw how cute the black and gold looked the other one was out the window
I slide the curtain to it and I was immediately in love.
As for the rod holders, although I had bought some at Ikea, I ended up going with ones I already had from a bag full with them at a garage sale.
Which were a little more plane and simple just what I wanted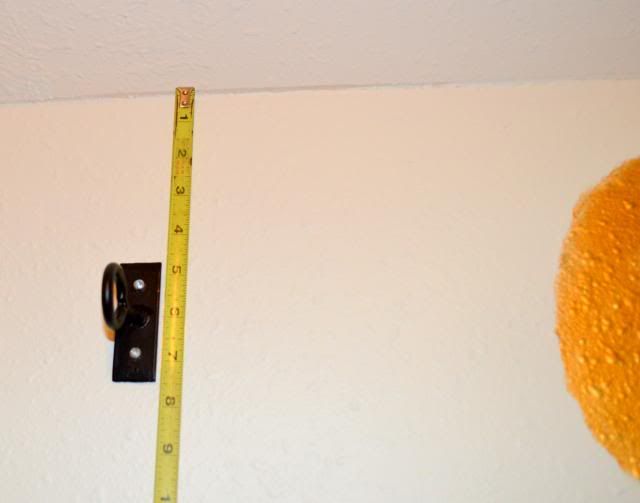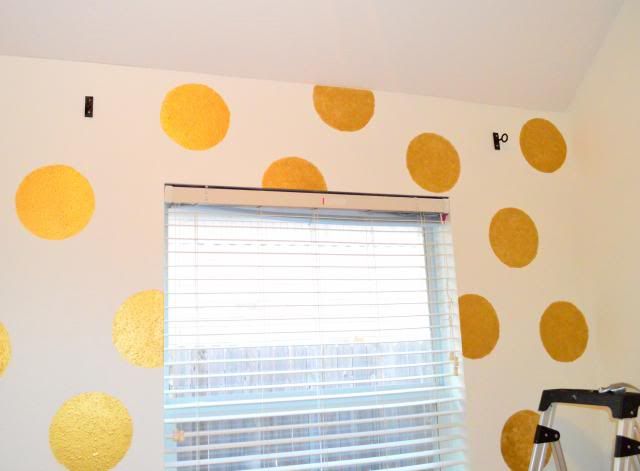 I drop the curtains just six inches from the ceiling, I wanted them to be high but not all the way up. although they are dragging a little more than I wanted.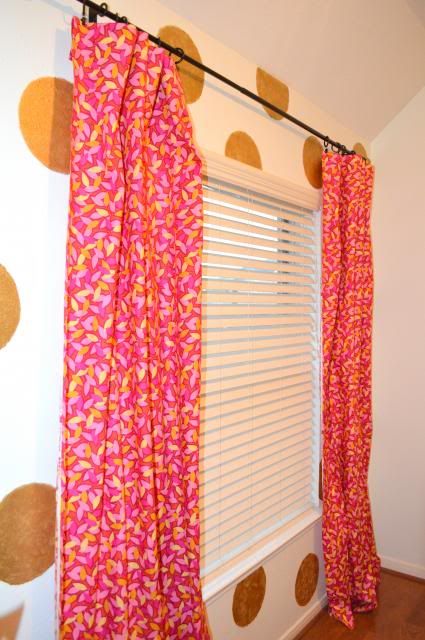 love the contrast of the black against the gold and color
I'm still working in the organizing of the room but is coming along pretty good, and I'm loving it, It might not be every ones liking but I think is coming pretty cute.
I;m hoping I'm done putting everything up this weekend to where I can show you the progress I made I think is getting closer to a finish room.