As you might remember I been working on my craft room and I got stuck on paint options, I started with some
chevron stripes
And it stay like this for a VERY VERY long time. I hadn't decide what was it that I really wanted to do.
BUT, lately I been seeing a lot of gold every where and I'm liking it, and what im liking the most is gold polka dots. They have a lot of ideas on pinterest of how to go about it.
I decided to give it a try at how they might look in the room. I went to the store and got some plain acrylic gold metallic paint just to make a few dots see if I like it.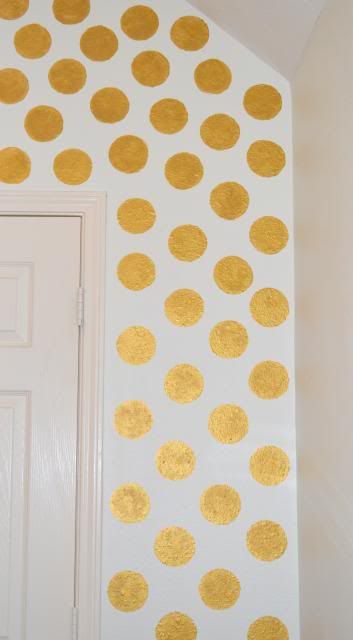 I wasn't sure how big I wanted my dots to be, but I had a cookie cutter that was big enough, I wanted to do a type of stenciling to it, so I used a foam brush and just filled in inside the cookie cutter. I came up with a pattern but I realized I was making them to close and it was starting to look to busy.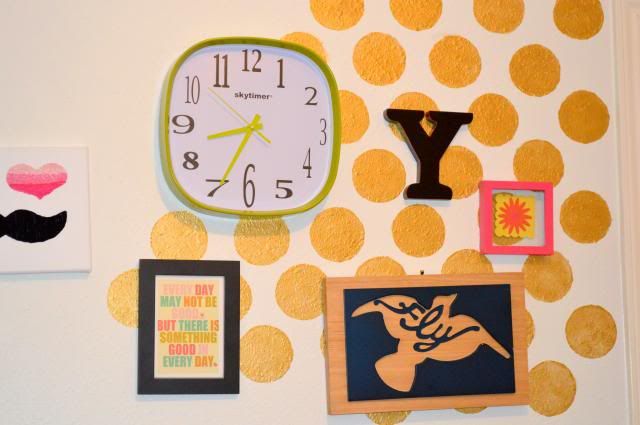 I hang back up some of my frames just to see how they would look once they were back up, but I didn't like it. It seem way to busy and they were getting lost with all those dots. I decided to try making them much bigger and not so close together in the other side and see how they would look.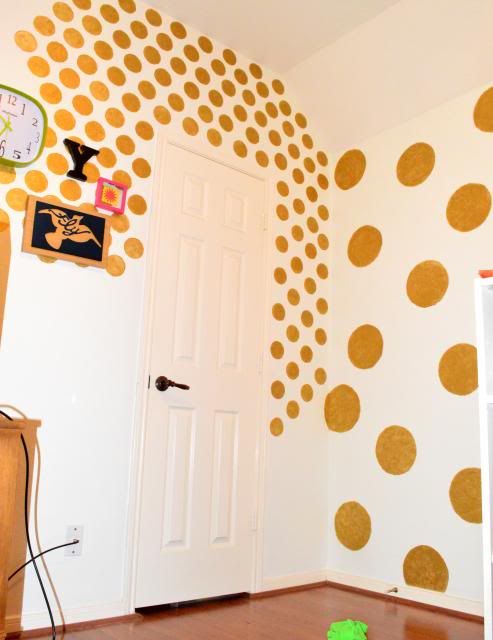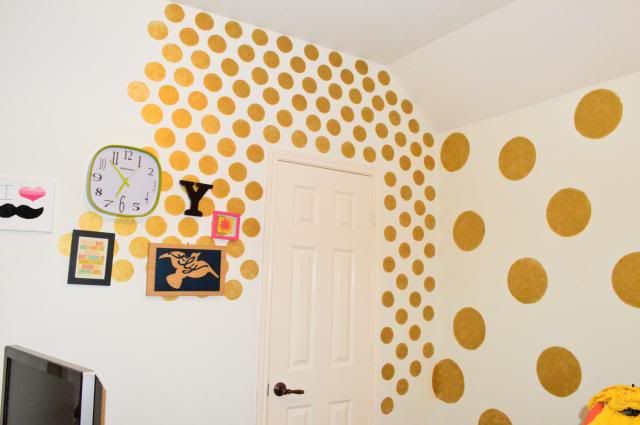 I decided not to follow a pattern and just put them every where, I used the top of a round box I had and now I was starting to like it much more, but now I was not crazy about the little ones but I also didn't want to paint all over them again.
I still had to paint the stripes I had made previously, so I also paint over some of the small dots see if it could look less busy and maybe more like confetti,
which I think it really work, since not it looks a lot better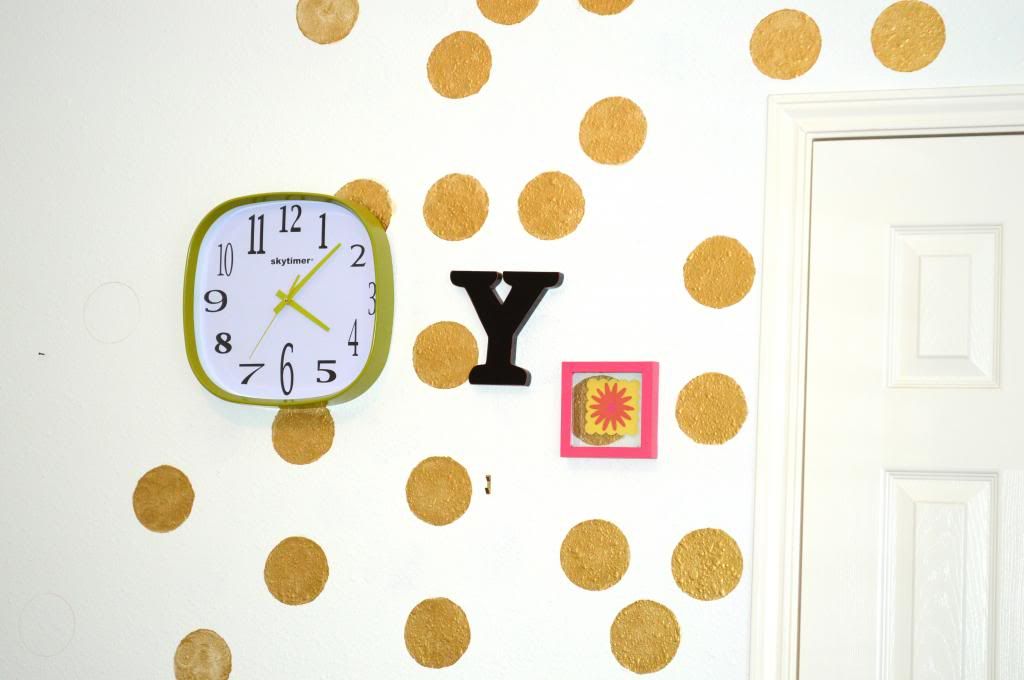 Now there's, way less dots, which don't take from the frames. It looks more like confetti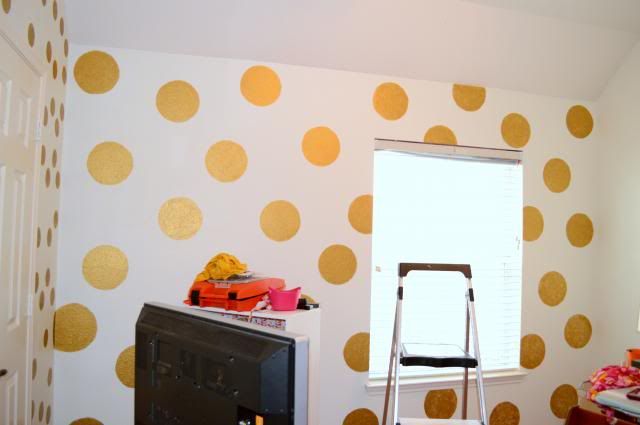 As for the other wall they big dots look way better and the pop so much more. and they stripes are gone!
During the day when they light comes in it brightens they metallic nicely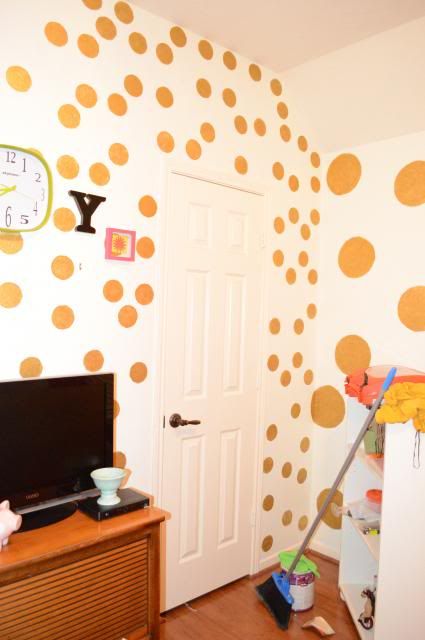 I'm just loving the gold in the room, it might be to much for some but for me is great is a room where I can go crazy with the decor and is ok. ahahh
I have yet to put up the rest of the frames but I'm liking it like this so much better, I would of still liked better the big dots but this small ones look great too, and is just one wall.
I have yet to figure out if I'm going with all four walls or just keeping this two, which is what I'm leaning more to. Plus I have to tell you; it did take me quite some time, but it was worth it.
Tomorrow I will show you how they curtains came out, do ya remember this
fabric
also
here
and
here
Is coming out great guys.