As keeping with my front and back yard updates, will move to the back yard. Now our yard is very small that is the down side to living in new constructions they make the lots smaller and smaller every time, but now that I think about it is best that it is small because like I said before yard work is a lot of work.
So... of curse I forgot to take a before picture, is just one of those moments when you're in the grove and forget to go get your camera. This is as close as I can get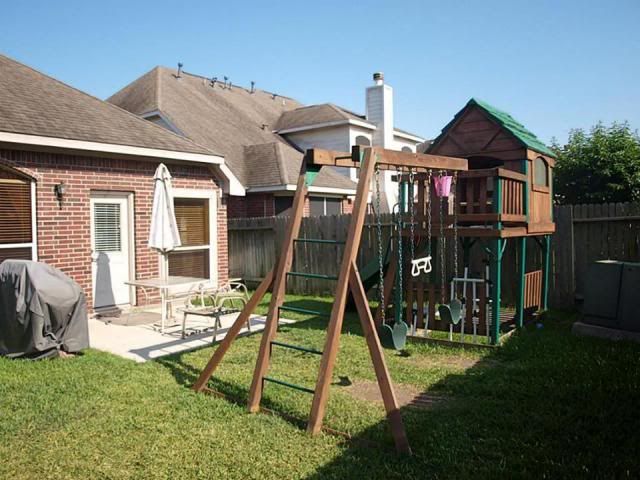 This was from when we first bought the house and the previous owners left a play ground for us although we do not have kid, so thanks to Facebook we were able sale it, just picture the backyard without the playground, is just a block of grass.
But now, is a little more like a patio, we're on a road to a beautiful lush oasis ahahh.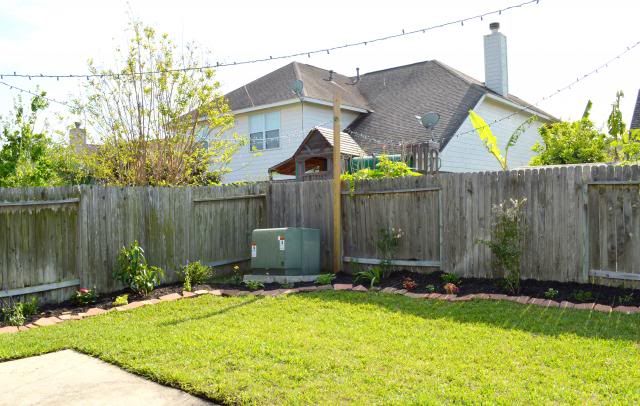 Most plants are still small so we just have to wait for them to grow, we pretty much just just made each plant hole over the ground and drop the trees, at first we were thinking of removing all grass but it was to much work, then after some research we found out that we can just put newspapers over the grass and will kill the grass and decompose over time without harming the environment, so we went with that and adding the mulch. As for all the stones, we just reuse the ones we already had, that were removed from out front yard, and had been sitting in our garage for quite some time.
I mix several kinds of trees and bushes along with some flowers, which hopefully start blooming pretty soon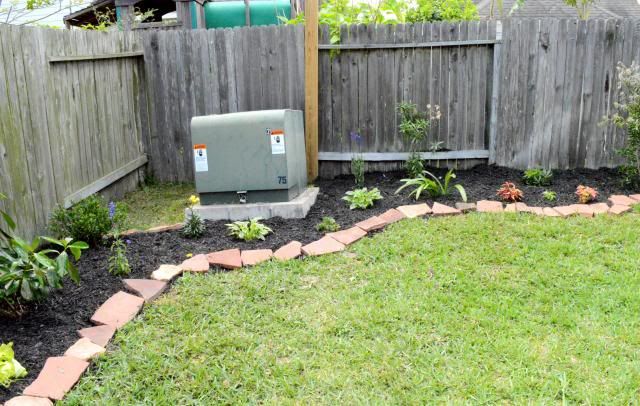 Let's talk about that electric generator, box or whatever it is, unfortunately it had to be in our lot, this ugly thing, but I plan on just making some kind of fence to it where it can be hidden from the view, since is quite ugly. That's about as much as I can do to it, so will see how it goes.
The different angles show better all the different plants there is including some lovely hydrangeas which will see how they do, so far they're doing pretty good, unlike some I got last year and die. sad face.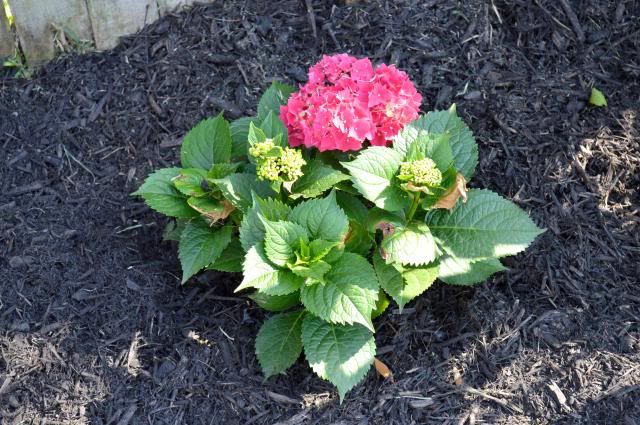 I started with one since I wanted to see how it did before going and buying a bunch and dieing on me.
We're also planning on replacing or painting the fence as of right now is share with our neighbors.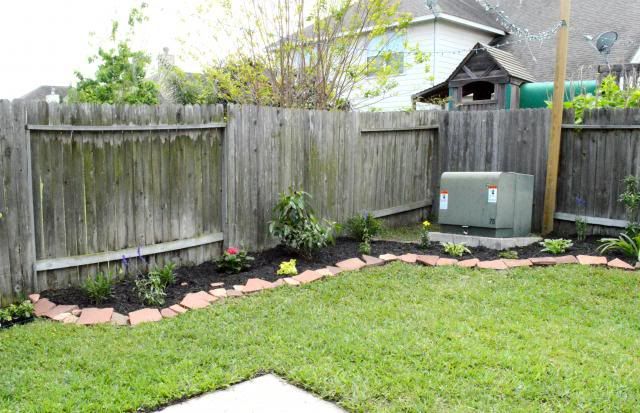 So that is all as of right now with the back yard, I have to say is really nice looking out the window and seeing the pretty plants. I still want to extend the floor to the right and add a pergola and have a patio where we can bar BQ without the sun being on our face and have sitting for friends which right now we don't have. We're also making some above ground garden boxes where we are planning on growing some vegetables and herbs, that's our next project as of right now.